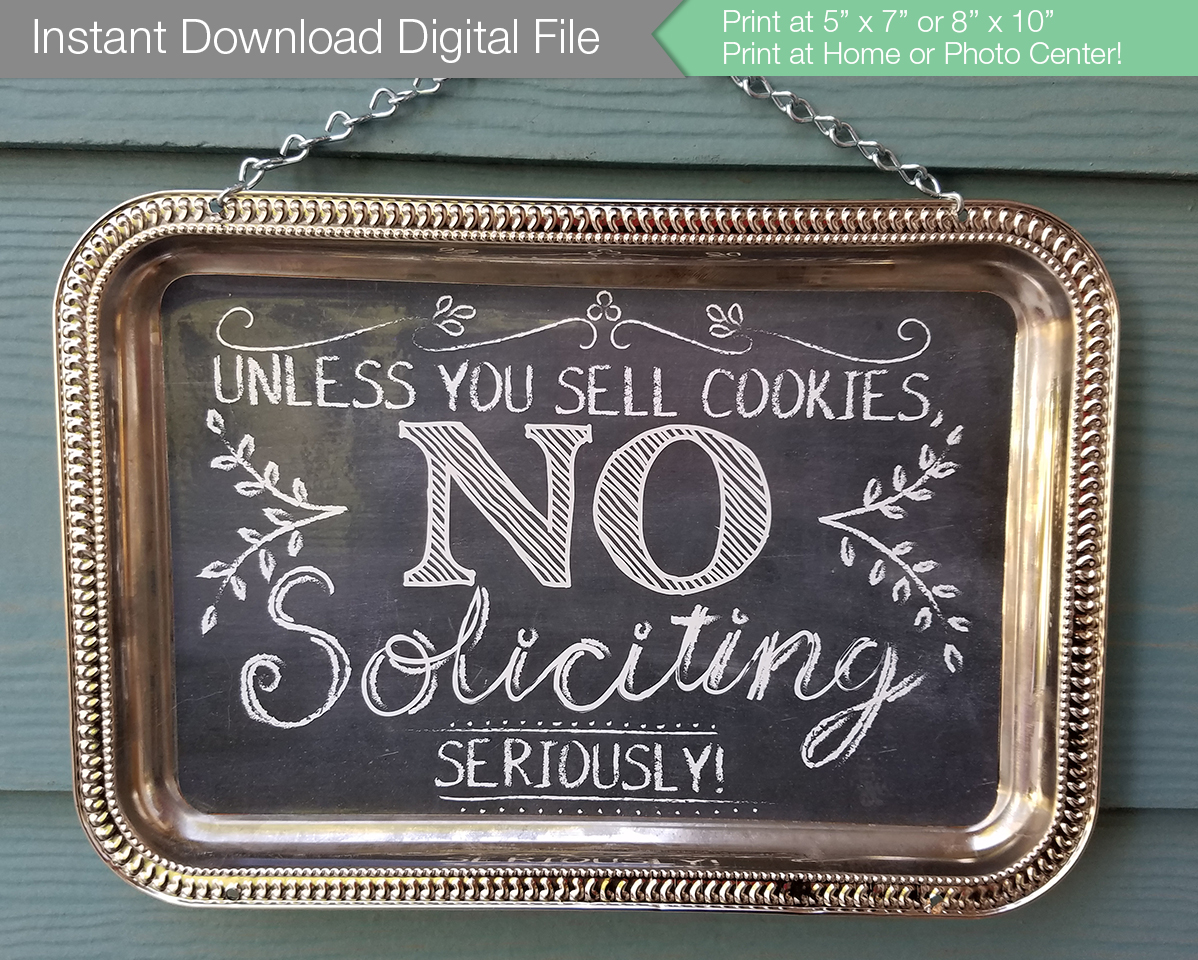 Tired of strangers coming to my door while I'm home alone, I decided to make a no soliciting sign to hang near my front door. I started with an actual chalkboard sign, but it started to wear off and became difficult to read, so I decided to make a printable version that can be mod podged to a surface and hung next to the door. I designed this one to go on these $1 trays that they sell at Dollar Tree. Here are the instructions on how to make one yourself.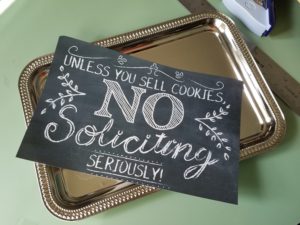 Materials
Tray
No Soliciting Image
Mod Podge
Cheap Brush
Scissors or Paper Slicer/Round Corner Punch
Ruler
Drill Chain or Wire
Step 1
I find that having it printed professional keeps it from fading as quickly as a home printer would fade.
Step 2
Cut the photo to fit your surfaces. This Dollar Tree tray was about 6″ by 9″ in the center. I trimmed the corners to fit the curves of the tray with a rounded corner punch, but you can also use scissors.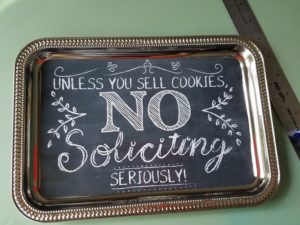 Step 3
Cover the center area of the tray with Mod Podge.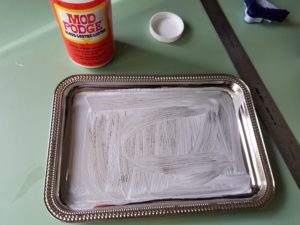 Step 4
Cover the back of the photo with Mod Podge.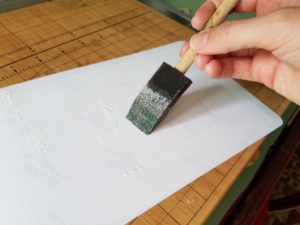 Step 5
Place the photo on the tray while the Mod Podge is wet on both surfaces and make sure it's centered.
Cover the front of the photo with Mod Podge. Be sure to cover the edges, but try to keep a neat edge line.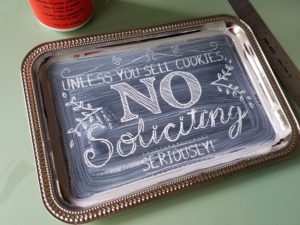 Let Dry! Beautiful!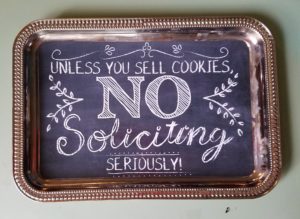 Step 6 
Drill holes in the top edges of the tray. Double check that you are drilling on the top. I made the mistake of not checking and drilling on the bottom edge. Make sure you are working on a surface that won't damage your drill or matter if you drill into it. I used some scrap wood in the yard.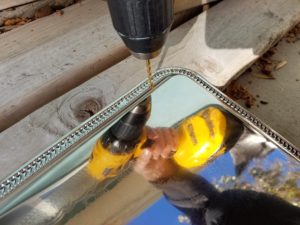 Step 7
Once you drill the hole open a link of chain with pliers and hook it to the holes. You can use wire or even string, but the chain keeps it from blowing around in the wind so much.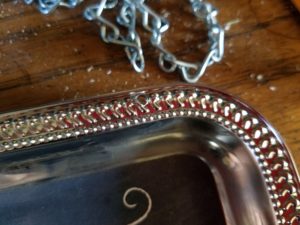 Hang and enjoy the sound of unwelcome people not coming to your door!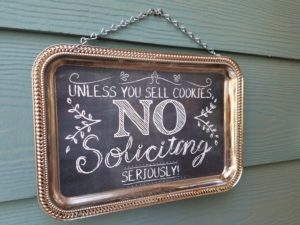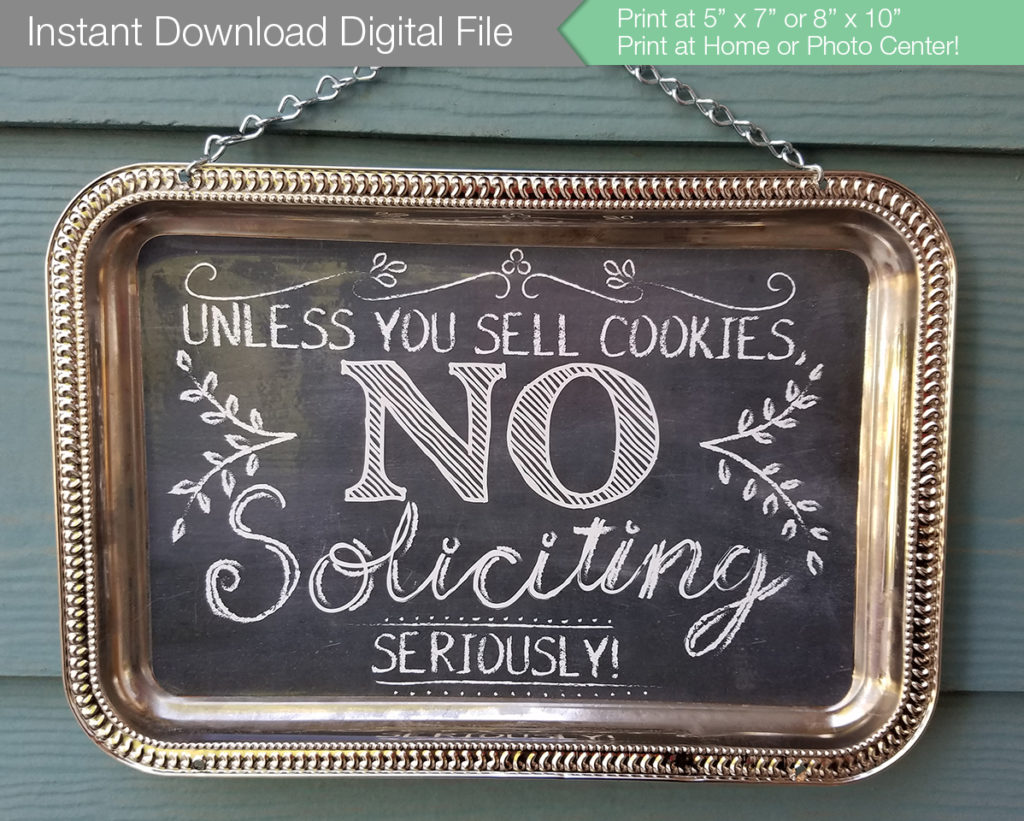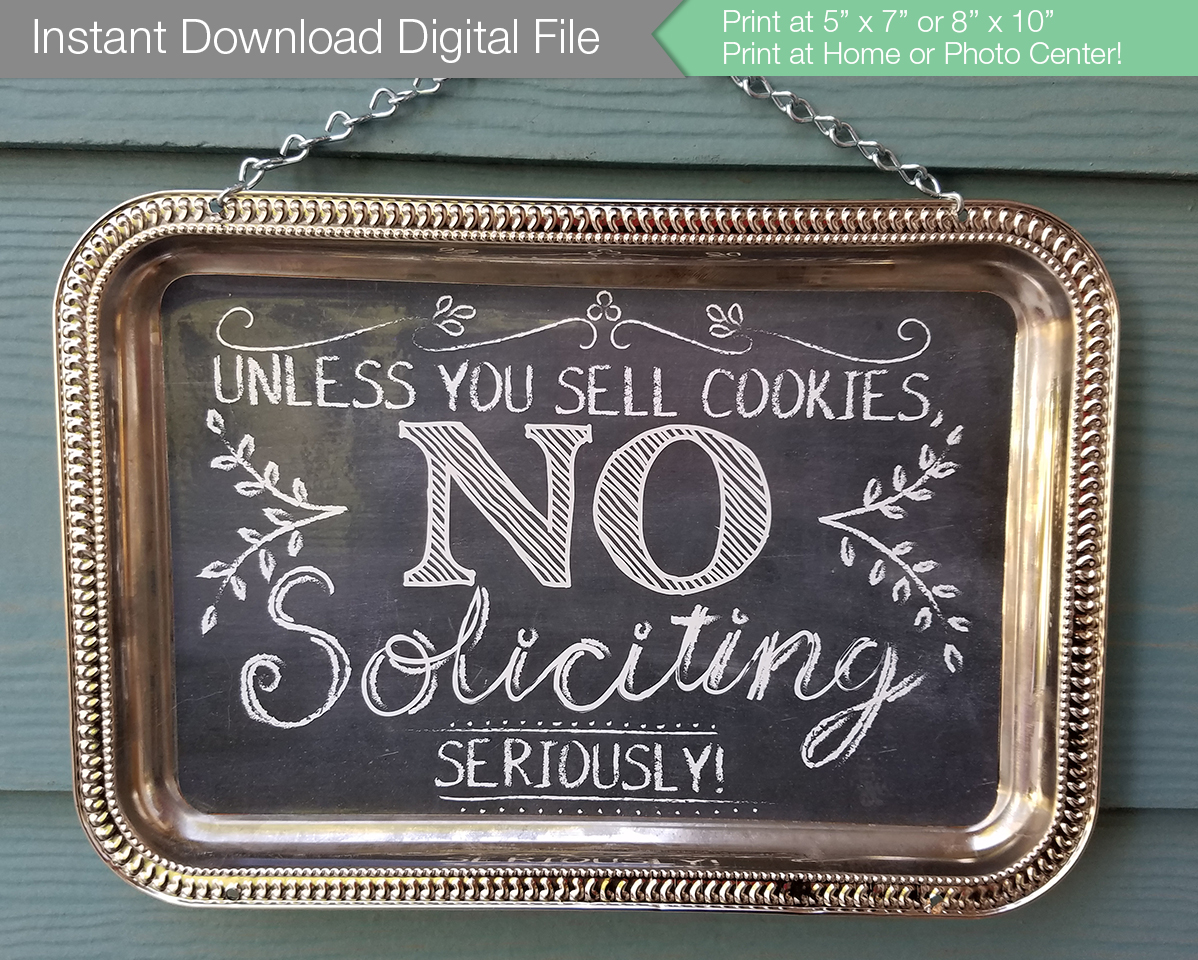 I'd love to see how your sign turned out! Post a photo on my
Facebook page
!
Comment below with your thoughts and ideas for more signs!